Workshop title:  
Putting the great into integrate: using qualitative evidence to enhance Cochrane Effectiveness Reviews
Outline of workshop:
Background: 
Qualitative Evidence Synthesis (QES) has evolved over the last decade to occupy an important role within the Cochrane methodological toolkit - being used effectively to systematically and rigorously synthesise qualitative findings to inform policy and practice. Guidance from the Cochrane Qualitative and Implementation Methods Group (2018) now provides direction on how to integrate QES with intervention effectiveness reviews and so contribute to understating how complexity and context impact on interventions. 
This workshop is designed for those curious about how to integrate qualitative studies and process evaluations with quantitative studies evaluating intervention effectiveness.  We will explore the guidance offered by the Cochrane Qualitative and Implementation Methods Group by delving into potential opportunities for integration of qualitative and quantitative evidence, the diverse approaches, and the methods and tools that can be used. Drawing on practical experience we will walk through worked examples of suggested approaches while considered the benefits and challenges that may be encountered. 
Objectives: 
• To provide an overview of how the findings from a QES can be integrated with the results from an effectiveness review to enhance the utility and impact of overall evidence.
• To provide participants with worked examples of how to integrate qualitative and quantitative review findings.
• To facilitate small group work in which participants consider different approaches to data integration.
• To consider challenges in data integration & possible strategies by which to overcome obstacles
Schedule: 
0-30 mins: Brief overview of QES and consideration of utility of integrating QES findings with results from effectiveness reviews. Group work focusing on decisions around data integration.
30-50 mins: Overview of different strategies for data integration followed by facilitated small group work in which participants will be given scenarios around different data integration strategies and strengths and challenges in the use of each for the given scenario.
50-90 mins; Overview of data sheet and logic model approaches followed by facilitated small group work. Summary and consideration of potential challenges with practical tips drawing on facilitators' experience. 
Intended target audience: 
The workshop will assume basic understanding of Qualitative Evidence Synthesis, and will focus on practical strategies involved in learning from, connecting, and integrating mixed forms of review evidence. The workshop is suitable for researchers/clinicians/academics/students who have an understanding of evidence synthesis in relation to reviews in health care, and wish to explore how qualitative and quantitative review findings can be integrated to enhance the utility and impact of the evidence base.
Date and time:
Wednesday 22nd April, 11:00-12:30pm
Workshop facilitators:
Andrew Booth, Linda Biesty, Pauline Meskell
---
---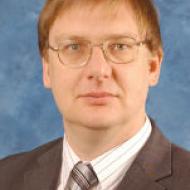 Dr Andrew Booth is Reader in Evidence Based Information Practice at the School for Health & Related Research (ScHARR), University of Sheffield, UK.  An information scientist with twenty-five years as a systematic review methodologist, he specialises in qualitative evidence synthesis (QES) and, most recently, realist synthesis. Andrew is one of the most prolific authors in QES methodology with articles on question formulation, context, searching, quality assessment, dissemination bias and use of theory. Recent QES cover men's health, facility-based delivery, the willingness to hasten death, young people who sexually harm others, Zika virus, and the ethics of social media. Andrew teaches MPH modules on review methodology and external short courses on rapid reviews and systematic reviews. For eleven years he has co-ordinated the ESQUIRE short course on QES methods.  Andrew is a co-convenor of the Cochrane Qualitative and Implementation Methods Group and a founder member of the Cochrane Information Retrieval Methods Group. He is also a member of the GRADE-CERQual core team. He is Associate Editor for Research Synthesis Methods and on the Editorial Boards of Implementation Science and Health Information & Libraries Journal. Along with colleagues Andrew is currently preparing Systematic Approaches to a Successful Literature Review (3rd ed, Sage, 2021).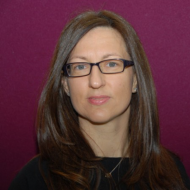 Dr Linda Biesty is a lecturer in Midwifery at the School of Nursing & Midwifery, NUI Galway. She holds an MSc Midwifery, Post Graduate Diploma in Clinical Sciences Education (with distinction) & PhD from Trinity College Dublin. Linda's research is largely within the field of pregnancy, childbirth and maternity care including ethnographic exploration of the culture of birth and systematic reviews of maternity care interventions. Linda is an Early Career Investigator with experience in both leading and participating in evidence synthesis work. She is the lead author on two Cochrane Systematic Reviews and a member of four other teams undertaking systematic reviews within the Cochrane Pregnancy and Childbirth Review Group and the Methodology Review Group. Her qualitative evidence synthesis portfolio lies in advancing the synthesis on recruitment to trials in healthcare and recruitment of pregnant women to trails specifically within the maternity care setting.
---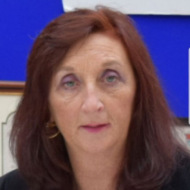 Dr Pauline Meskell is a senior lecturer in Nursing & Health Research in the Department of Nursing & Midwifery, EHS Faculty at the University of Limerick. Pauline's research interests lie in the areas of self-management of chronic diseases including renal disease, Ageing, Dementia, outcome measurement, and Evidence Synthesis. Pauline has particular methodological expertise around quantitative and qualitative evidence synthesis, conventional and policy Delphi, instrument development, and outcome measurement. She is currently involved in a number of both Cochrane and non-Cochrane systematic reviews and qualitative evidence syntheses. Pauline is the lead of the Supportive & Palliative Care research cluster and the Early Career Researchers Forum in the Department of Nursing and Midwifery in the University of Limerick.