Meet the people who will be speaking and facilitating workshops at the joint Cochrane Ireland and Cochrane UK Symposium 2020, taking place in Dublin on Tuesday 21st and Wednesday 22nd April 2020. 
---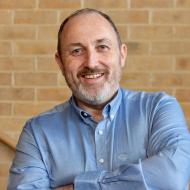 Professor Declan Devane is the Director of Evidence Synthesis Ireland and Director of Cochrane Ireland. He holds the Chair in Midwifery and is Deputy Dean of the College of Medicine, Nursing and Health Sciences at NUI Galway. He is also Scientific Director of the HRB-Trials Methodology Research Network, and Principal Investigator with the INFANT – Irish Centre for Fetal and Neonatal Translational Research. Declan trained as a nurse and a midwife, meandered (with the help of opportunity, interest and luck) his way into trial methodology and evidence synthesis and his work now focusses on a blend across midwifery (and broader maternity care), randomised trials and how they are done and synthesising evidence.
---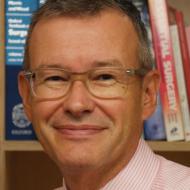 Professor Martin Burton is Director of Cochrane UK, the centre responsible for supporting Cochrane activities in the UK. He is Professor of Otolaryngology, University of Oxford, Honorary Consultant Otolaryngologist, Oxford University Hospitals NHS Foundation Trust and Fellow in Clinical Medicine at Balliol College. He is joint co-ordinating editor of the Cochrane ENT Group.
.
---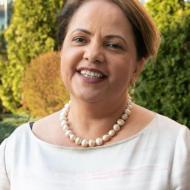 Karla Soares-Weiser was born in Brazil and now lives in Israel. She is a trained psychiatrist, holds a Master's degree in epidemiology, and a Ph.D. in evidence-based healthcare from the University of São Paulo. She has been working in evidence-based health care since 1997 and is an author of over 60 Systematic Reviews, including 33 Cochrane Reviews. She has held numerous positions in Cochrane Groups, including as a Visiting Fellow at the IberoAmerican and UK Cochrane Centres, where she provided training in systematic review production. Outside Cochrane she has held Assistant Professor posts in Brazil and Israel, and established her own consultancy business providing evidence synthesis services to government agencies and not-for-profit organizations. She was instrumental in the development of Cochrane Response, the organization's evidence consultancy service; and in 2015 was appointed Cochrane's first Deputy Editor in Chief. Since 2016 she has been leading the transformation programme of Cochrane Review Groups into Networks. In June 2019 she was appointed as the Editor in Chief of the Cochrane Library.
---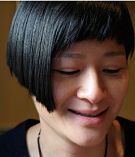 Olivia Wu is the Director of the Health Economics and Health Technology Assessment (HEHTA) Research Unit, at the University of Glasgow and Director of the National Institute for Health Research (NIHR) Complex Reviews Support Unit (CRSU).  Olivia's research interest focuses on the areas of evidence synthesis (including systematic review and meta-analysis of aggregate and individual patient data, and of direct, indirect and networked evidence), and the use of evidence synthesis in the context of economic evaluation and health technology assessment (HTA). In addition to her research, Olivia serves as a member of NIHR Systematic Review Programme Advisory Group (since 2015), the NIHR HTA General Board (since 2016) and the Appointment Panel for NIHR Senior Investigator (2018).
---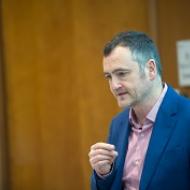 Neil Hawkins is Professor of Health Economics & Health Technology Assessment, HEHTA, University of Glasgow and Deputy Director of the National Institute for Health Research (NIHR) Complex Reviews Support Unit (CRSU). Neil holds a PhD in Pharmacology from the University of Bristol, Masters Degrees in Health Economics (York) and Applied Statistics (Sheffield), and also an MBA from the University of Oxford.  He has over 17 years' experience in the field of HTA and has participated in over thirty health technology assessments covering a wide variety of clinical areas.  Previously he was a Reader in Health Technology Assessment (HTA) at the London School of Hygiene and Tropical Medicine, and Vice President leading the global Health Economics practice at ICON plc. He has published numerous articles in international journals including Health Economics, Medical Decision Making, Heart and Value in Health. In addition he has conducted workshops discussing methods for evidence synthesis and decision analytic modelling in North and South America, Europe, Asia and Saudi Arabia, and also taught on short courses entitled 'Introduction to Statistics', 'Introduction to Systematic Review and Meta-Analysis' and 'Development of Conceptual Models' at meetings of the International Society for Pharmacoeconomics and Outcomes Research (ISPOR)
---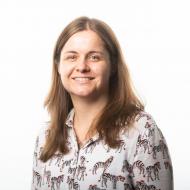 Suzanne Freeman is an NIHR Research Fellow at the University of Leicester. Suzanne completed her PhD on individual participant data network meta-analysis of time-to-event outcomes at University College London in 2016. Suzanne has been a member of CRSU since November 2016 and her research interests include network meta-analysis, individual participant data meta-analysis, synthesis of time-to-event and continuous outcomes and diagnostic test accuracy meta-analysis.  
---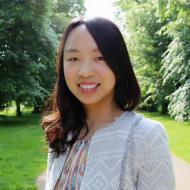 Yiqiao Xin is a research associate in HEHTA, University of Glasgow. She joined the group in September 2013. Yiqiao holds a Bachelor degree in Pharmacy (2010) from China Pharmaceutical University, a Masters degree in Health Technology Assessment and Management (2013) from University of Montreal and a PhD in Health Economics (2018) from University of Glasgow. Yiqiao's methodological interests are economic evaluations alongside clinical trials, decision analytic modelling, and measuring and valuing health. She has undertaken economic evaluations within a wide variety of health care and public health areas including Parkinson's, diabetes, physical activity interventions, and child's social and emotional wellbeing interventions. Meantime, she is a member of the NIHR Complex Review Support Unit (CRSU) and provides methodology advice on complex methodologies used in NIHR funded projects, as well as co-developing the 'MetaInsight' freely available web-based tool for conducting network meta-analysis.
---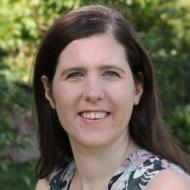 Samantha Cox is Information Specialist for Cochrane ENT, Co-convenor Cochrane Information Specialist (CIS) Executive and a member of the Cochrane Information Specialist Support Team. As a member of Cochrane's Musculoskeletal, Oral, Skin and Sensory Network (MOSS) she was involved in a pilot to test whether Cochrane's new network structure can help facilitate search peer review of Cochrane protocols. As a member of the CIS Executive she helped draft the Search Peer Review White paper and as part of her CIS Support Team role she is involved in developing training material to help support CISs to conduct search peer review.
---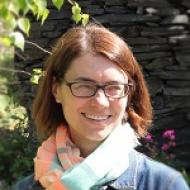 Elizabeth Stovold provides literature search services, advice and support to Cochrane Airways review author teams, including drafting the search methods section of protocols and reviews, designing search strategies, conducting searches and search updates, and provision of search results. Liz also maintains the Cochrane Airways register of trials in obstructive airways diseases. She has worked for Cochrane Airways since 2003 and her background is in library and information science.
---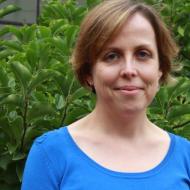 Liz Doney is the Business Manager & Information Specialist at Cochrane Skin, with more than 15 years' experience in the health information sector.  She joined Cochrane Skin in 2010.  Prior to this, Liz worked in primary care libraries, and for the National Institute for Health and Care Excellence.  She has recently returned from a one-year secondment working in University of Nottingham Libraries supporting the Faculty of Medicine & Health Sciences.  Liz has worked for the Cochrane CIS Support Team and been a member of the CIS Executive Committee.  Since 2016, Liz has acted as Business Manager for Cochrane Skin.
---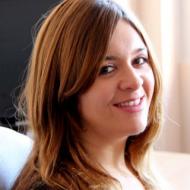 Kerry Dwan is methods support unit lead and statistical editor with the Cochrane Editorial and Methods Department (EMD). She graduated from the University of Liverpool in 2003 with a BSc (HONS) in Mathematics, an MSc in medical statistics from Lancaster University in 2005 and a PhD in outcome reporting bias in meta-analysis from the University of Liverpool in 2010. She worked as a research associate in the Department of Biostatistics at the University of Liverpool as a trial statistician and also with the Cochrane Cystic Fibrosis and Genetic Disorders group and The Liverpool Reviews and Implementation group before joining the EMD in 2015.
---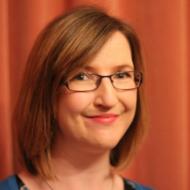 Nuala Livingstone is an Associate Editor supporting the Mental Health and Neuroscience Network, and the Musculoskeletal, Oral, Skin and Sensory Network. She joined the Cochrane Editorial and Methods Department in London in April 2015. After graduating from Queen's University Belfast in 2010 with a PhD in Psychology, Nuala worked as a Research Fellow in the School of Sociology, Social Policy and Social Work at Queen's University Belfast, focusing primarily on authoring and editing Systematic Reviews. During this time, she assisted in several Cochrane and NIHR Heath Technology Assessment reviews on topics including Autism, Child Mental Health, Child Maltreatment, Restorative Justice, and Down's Syndrome. Nuala has experience of intervention reviews, diagnostic test accuracy reviews, and network meta-analyses.
---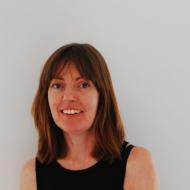 Theresa Moore is a Systematic Review Methodological Editor within the Methods Support Unit. She has worked as an academic systematic reviewer at the University of Bristol since 2009. Before this she had roles of Research Manager for the Cochrane Diagnostic Test Accuracy Group for two years and Managing Editor of the Cochrane Heart Group for six years. Theresa has extensive experience of carrying out and managing systematic reviews in a range of topics including prostate cancer, mental health, domestic violence and abuse, and reviews of public health interventions, such as changes to the built environment and preventing obesity in children. Her systematic reviews have covered a range of methods; including reviews of interventions with both RCTs and non-randomised studies, systematic reviews of the effects of exposure and systematic reviews of qualitative research. She has extensive experience of managing the review process. She studied for her Master's degree in parasitic plant biology at the University of Bristol, and undergraduate degree in Applied biology at Brunel University of West London. Theresa is part of the Bristol Appraisal and Review of Research (BARR) Group headed by Professor Julian Higgins.
---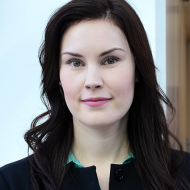 Dr. Andrea C. Tricco (PhD, MSc) is a Scientist and Director of the Knowledge Synthesis Team in the Knowledge Translation Program of the Li Ka Shing Knowledge Institute, St. Michael's Hospital. She is an Associate Professor at the University of Toronto in the Dalla Lana School of Public Health & Institute of Health Policy, Management, and Evaluation. She is also a Co-Director & Adjunct Associate Professor for the Queen's Collaboration for Health Care Quality Joanna Briggs Institute Centre of Excellence at Queen's University.
Dr. Tricco is a knowledge synthesis methodologist with >180 publications in this area, including papers in high-impact journals (e.g., British Medical Journal (BMJ), Journal of the American Medical Association, Lancet). She currently holds a Tier 2 Canada Research Chair in Knowledge Synthesis and an Ontario Ministry of Research and Innovation Early Researcher Award. She has been commissioned by several agencies to conduct knowledge synthesis, such as the World Health Organization and Ontario Ministry of Health and Long-term Care. Her research has been covered by major media outlets, such as CTV News, Fox News, and Radio Canada International. She has presented at >100 local, national, and international meetings and led >25 reports for decision-making agencies. She is also an Associate Editor for the Journal of Clinical Epidemiology, BMC Medical Research Methodology, and Systematic Reviews; and sits on the Editorial Board for BMC Medicine and the Joanna Briggs Institute Database of Systematic Reviews and Implementation Reports. She developed an online systematic review course that >400 students have completed.
---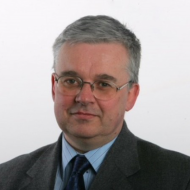 Dr Muiris Houston is an award-winning medical journalist, health analyst and editorial writer with The Irish Times. He also writes for the Medical Independent and the British Medical Journal. He is especially interested in the stories patients tell, which led him to complete a Masters in Medical Humanities at the University of Sydney, Australia. Muiris is Adjunct Professor of Medical Humanities at Trinity College Dublin; he also teaches a narrative medicine module to medical students at NUI Galway. He is writing his first book at present. A graduate of Trinity College Dublin medical school, Dr Houston is on the Medical Council specialist register for both occupational medicine and family practice.
---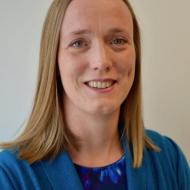 Alexandra McAleenan is a Senior Research Associate in Evidence Synthesis and a member of the Integrative Cancer Epidemiology Programme at the University of Bristol. Under the supervision of Professor Julian Higgins, she is currently performing both diagnostic and prognostic systematic reviews in brain cancer. She has a keen interest in sources of bias in randomized and non-randomized studies of interventions, particularly quasi-experimental studies. Alexandra is working on the ongoing development of ROBINS-I, prior to which she contributed to the development of ROB 2.  Alexandra gained a PhD in Molecular Biology from Imperial College London in Professor Luis Aragon's research group. She holds a MBiochem from the University of Oxford. Outside of work, Alexandra enjoys learning circus skills, and has developed a new love of cross-country skiing.
---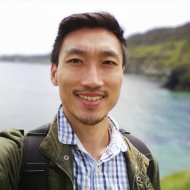 Vincent Cheng is an interdisciplinary researcher and a practicing pharmacist in the UK. His first degree was Pharmacy (BSc) at the Taipei Medical University. He came to the UK for his second degree in Pharmacology (MSc) at the University of Oxford in 2009 and subsequently gained a Swire fellowship for his doctoral degree in Physiology, Anatomy and Genetics (DPhil) in 2010. His doctoral work focused on the effects of intravenous iron on pulmonary circulation and exercise capacity in older people using a double-blind, randomised controlled study. He also experienced different study designs while worked on a range of human physiological studies. In 2016, Vincent moved into the area of evidence synthesis by joining Professor Julian Higgins' group at the University of Bristol, allowing him to explore biases arising in different types of studies and evidence appraisals. Concurrently, he also completed his UK pharmacist training and registered as a UK pharmacist in 2018. His multiple roles as an academic healthcare professional allowed him to provide methodological support for primary and secondary care research as well as health services. He also has interests in applying technology into evidence synthesis and improving the review process.
---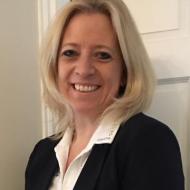 Jo Anthony leads the coordination, facilitation and support to Cochrane's organizational implementation of its Knowledge Translation (KT) Framework and Strategy, which seeks to maximize the dissemination, use and impact of Cochrane evidence. Jo has extensive experience as a professionally trained journalist, senior executive and communications specialist within media organizations in the UK. Her focus is to work with KT Advisors, Cochrane Groups, authors and editorial team to disseminate, build profile and increase the coverage and accessibility of Cochrane's evidence into practice across wide audiences. Her interests include developing and implementing dissemination plans, media campaigns and communications strategies that engage, inform and interest global and diverse audiences. Jo's academic qualifications include a Bachelor of Arts (Hons) and a Postgraduate Diploma in Broadcast Journalism, (NCTBJ), City University, London, UK.  She has more than 20 years' experience in print and broadcast journalism including senior leadership positions within the BBC, commercial radio, TV, and digital content production.
---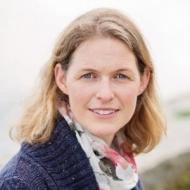 Karen Head is Cochrane's Knowledge Translation (KT) Project Manager. She is responsible for the co-ordination and project management of Cochrane's KT work, including developing and supporting the implementation of Cochrane's KT framework.  As part of the framework implementation Karen works with working group from across the KT community working groups and with all members of the KT Department to ensure that we identify and deliver project outputs which are important, useful and accessible for those who are doing KT in Cochrane.
---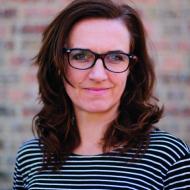 Katie Abbotts is Cochrane's External Communications and Media Officer. Katie's focus is to work with all Cochrane Groups, authors and editorial team to disseminate, build profile and increase the coverage and accessibility of Cochrane's evidence to wide audiences including the general public, health practitioners, partners and policy-makers. Katie is also responsible for managing Cochrane's press office facilitating communication between journalists and Cochrane authors, review groups, centres and the Central Executive Team. We run a 24/7 press office at Cochrane making connections with journalists, news outlets and health and science correspondents and editors across the world. Through a weekly Content and Dissemination meeting, in partnership with the EMD we plan which Cochrane Reviews will be supported with centrally resourced dissemination activity. Katie works closely with authors and Cochrane Review Groups on communications plans and works in partnership with author teams to create effective communications plans for Cochrane's high-profile reviews. Katie also prepares content for Cochrane websites such as featured reviews and author interviews.
---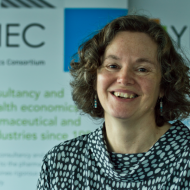 Julie Glanville is Associate Director of the York Health Economics Consortium (YHEC) at the University of York, UK. Julie is a qualified librarian who has been working in the field of systematic reviews for more than 25 years. Since 2008 she has coordinated YHEC's information and review services to customers who require literature searches and reviews of all types. Julie manages reviews ranging from rapid reviews to systematic reviews to inform submissions to reimbursement agencies such as NICE. Julie also manages indirect and mixed treatment comparisons. Before joining YHEC, Julie was Associate Director and Information Service Manager at the Centre for Reviews and Dissemination (CRD) at the University of York for fourteen years. In this role Julie managed information support for systematic reviews and technology assessments within CRD and to external customers, and managed CRD's NHS Economic Evaluation Database. Julie is a co-convenor of the Cochrane Information Retrieval Methods Group, a co-author of the Cochrane Handbook chapter on searching for evidence and has contributed to the development of systematic review guidance for several organisations including the Centre for Reviews and Dissemination and the European Food Safety Authority. Julie is an Associate Editor for the journal Research Synthesis Methods.  Julie's research interests are in search filter design and appraisal, text mining applications in systematic reviewing and the efficient identification of research evidence for systematic reviews, economic evaluations and models and health technology assessments.
---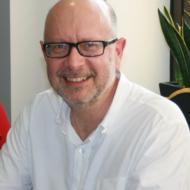 Richard Morley has extensive experience of public engagement and partnership working in the voluntary, public and health sectors. He  has worked in public engagement at the UK University of York's Health Sciences Department and was an Adviser for the James Lind Alliance, supporting partnerships to identify future research priorities. Richard is the Consumer Engagement Officer for Cochrane. He works with the Cochrane community, and with external partners, to support engagement with healthcare consumers who use evidence in their healthcare decision making, and the growing number across the globe who help to co-produce Cochrane evidence.
---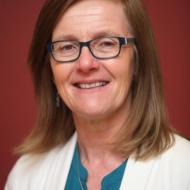 Edel Murphy is the PPI Ignite @ NUI Galway programme manager. Funded by the Health Research Board, PPI Ignite @ NUI Galway aims to bring about a culture change in health and social care research, so that all researchers automatically consider working with the public across the full research cycle. Edel works with researchers across the five colleges at NUI Galway and with the public to build PPI capacity among both constituencies, delivering education and training and providing support to help research groups establish and maintain partnerships with the public and patient organisations. She also contributes to the growth of PPI nationally, advising researchers and patient organisations on PPI approaches and challenges.

Edel's research interests lie in PPI methodologies, evaluation of the impact of PPI, dementia and palliative care, and systematic review methodologies. Edel is a Cochrane author and is a member of the teaching faculty of Evidence Synthesis Ireland, having previously delivered systematic review training with Cochrane Ireland.
---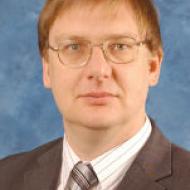 Dr Andrew Booth is Reader in Evidence Based Information Practice at the School for Health & Related Research (ScHARR), University of Sheffield, UK.  An information scientist with twenty-five years as a systematic review methodologist, he specialises in qualitative evidence synthesis (QES) and, most recently, realist synthesis. Andrew is one of the most prolific authors in QES methodology with articles on question formulation, context, searching, quality assessment, dissemination bias and use of theory. Recent QES cover men's health, facility-based delivery, the willingness to hasten death, young people who sexually harm others, Zika virus, and the ethics of social media. Andrew teaches MPH modules on review methodology and external short courses on rapid reviews and systematic reviews. For eleven years he has co-ordinated the ESQUIRE short course on QES methods.  Andrew is a co-convenor of the Cochrane Qualitative and Implementation Methods Group and a founder member of the Cochrane Information Retrieval Methods Group. He is also a member of the GRADE-CERQual core team. He is Associate Editor for Research Synthesis Methods and on the Editorial Boards of Implementation Science and Health Information & Libraries Journal. Along with colleagues Andrew is currently preparing Systematic Approaches to a Successful Literature Review (3rd ed, Sage, 2021). 
---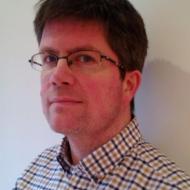 James Thomas is Professor of Social Research & Policy at the EPPI-Centre, UCL in London and also leads the Systematic Reviews Facility for the Department of Health, England. James has written extensively on research synthesis, including methods for combining qualitative and quantitative research in reviews, His activities in computer science include implementing novel technologies and processes (including machine learning and crowdsourcing) to improve the efficiency of systematic reviews; and leading development of EPPI-Reviewer, software which manages data through all stages of a systematic review.
---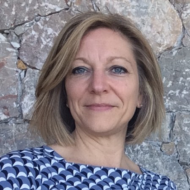 Dr Nancy Santesso is Assistant Professor in the Department of Health Research Methods, Evidence and Impact at McMaster University, Canada, and a Registered Dietitian. She has been a strong supporter of the Cochrane Collaboration since 2002, and is currently the Deputy Director of Cochrane Canada and editor of the Cochrane Consumers and Communication Review Group. She has provided training in Cochrane systematic reviews for over more than a decade.
Nancy is also a member of the GRADE Working Group – a group dedicated to the rigorous development of clinical practice guidelines and the use of evidence from systematic reviews in guidelines. She has trained guideline developers and facilitated guideline panel meetings using the GRADE approach for the World Health Organization (WHO) and other professional organizations nationally and internationally. Her research interests include the engagement of patients and the public in evidence synthesis and use, and the communication of evidence to patients and the public as plain language summaries of systematic reviews and as patient versions of guidelines.
---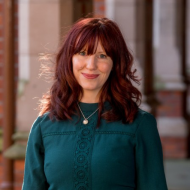 Dr Jennifer Hanratty is a research fellow with Campbell UK & Ireland, Associate Editor with the Campbell Education Coordinating Group and sits on the editorial board of the Campbell Knowledge Translation and Implementation Group. She has worked in evidence synthesis since 2012, publishing systematic reviews and evidence syntheses products with Campbell, Cochrane and NIHR Health Technology Assessment amongst others. She is interested in making evidence more relevant, accessible and useful for the people who may benefit from better use of evidence and policy makers who can use evidence to inform decisions. Jennifer has a PhD in psychology and an enduring interest in children's health and wellbeing and the impact of childhood maltreatment and trauma.
---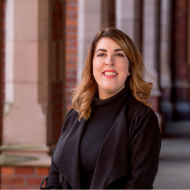 Dr Ciara Keenan is a Research Fellow at Queen's University Belfast with an established international reputation in evidence synthesis methodology. Systematic review projects have demonstrated her expertise in the intersections of health, social welfare, disability, and education. Prior to joining Campbell UK and Ireland, Ciara was employed by Kleijnen Systematic Reviews (KSR) to work on projects for the healthcare industry, two of which have informed NICE guidelines.
Ciara earned an MSc with distinction having used evidence synthesis methodology as far back as 2013. Shortly thereafter she was awarded a full scholarship to pursue a PhD using evidence synthesis methods, which was completed in 2018.
Ciara is most committed to capacity building in evidence synthesis which has led to her work as Founder and Editor of the meta-evidence blog and twitter's @evidencerobot. Ciara provides regular training and workshops across various evidence synthesis topics and is currently leading review teams on several projects including a network meta-analysis. In conjunction with these roles, Ciara is currently Co-Convenor of the Campbell Collaboration's Information Scientist Network, a Methods Editor and Information Retrieval specialist for Campbell's Education Coordinating Group (ECG).
---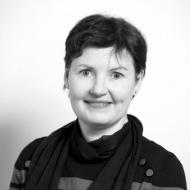 Valerie Smith is a Professor in Midwifery at the School of Nursing and Midwifery, Trinity College Dublin. She is an independent researcher with 11 years' experience in conducting and managing randomised trials. Valerie worked previously as a researcher with the COMET initiative (2012-2014) and has been/is involved in a number of COS development projects. Valerie is also a Cochrane Systematic Review trainer and a Research Associate with the HRB-TMRN. With colleagues, Valerie designed and conducted the first Study Within A Trial (SWAT) which evaluated the effect of a site visit on trial recruitment rates. She is currently leading a project on the development of an education and training intervention for recruiters to trials.
---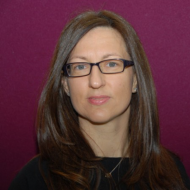 Dr Linda Biesty is a lecturer in Midwifery at the School of Nursing & Midwifery, NUI Galway. She holds an MSc Midwifery, Post Graduate Diploma in Clinical Sciences Education (with distinction) & PhD from Trinity College Dublin. Linda's research is largely within the field of pregnancy, childbirth and maternity care including ethnographic exploration of the culture of birth and systematic reviews of maternity care interventions. Linda is an Early Career Investigator with experience in both leading and participating in evidence synthesis work. She is the lead author on two Cochrane Systematic Reviews and a member of four other teams undertaking systematic reviews within the Cochrane Pregnancy and Childbirth Review Group and the Methodology Review Group. Her qualitative evidence synthesis portfolio lies in advancing the synthesis on recruitment to trials in healthcare and recruitment of pregnant women to trails specifically within the maternity care setting.
---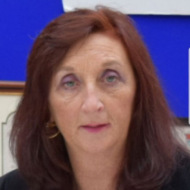 Dr Pauline Meskell is a senior lecturer in Nursing & Health Research in the Department of Nursing & Midwifery, EHS Faculty at the University of Limerick. Pauline's research interests lie in the areas of self-management of chronic diseases including renal disease, Ageing, Dementia, outcome measurement, and Evidence Synthesis. Pauline has particular methodological expertise around quantitative and qualitative evidence synthesis, conventional and policy Delphi, instrument development, and outcome measurement. She is currently involved in a number of both Cochrane and non-Cochrane systematic reviews and qualitative evidence syntheses. Pauline is the lead of the Supportive & Palliative Care research cluster and the Early Career Researchers Forum in the Department of Nursing and Midwifery in the University of Limerick.
---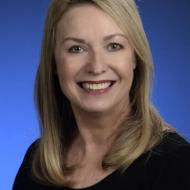 Marguerite Koster is the Director of Evidence-Based Medicine for Kaiser Permanente Southern California (KPSC), where she manages a staff of 13 evidence specialists and project managers who systematically review and critically appraise scientific evidence in support of KPSC's clinical practice guideline, medical technology assessment, and health system implementation programs. For more than 25 years, she has been involved in the advancement of evidence-based medicine and methodology standards for guideline development and medical technology assessment at Kaiser Permanente's national and regional levels.  Marguerite has a long history of collaboration with other healthcare organizations, medical and professional societies, systematic reviewers, accreditation bodies and public policy groups. She was a member of the Institute of Medicine's (IOM) Committee on Standards for Systematic Reviews of Comparative Effectiveness Research, which published the landmark report, Finding What Works in Health Care: Standards for Systematic Reviews. She currently serves on the Cochrane Collaboration's Governing Board, the Technical Advisory Panel of the ECRI Guidelines Trust and the Cochrane Rapid Review Advisory Committee. She is also a Past Chair of the Guidelines International Network/North America. 
---