Sharing Health Evidence You Can Trust
Cochrane is a global independent network of health practitioners, researchers, patient advocates and others, responding to the challenge of making the vast amounts of evidence generated through research useful for informing decisions about health. We are a not-for-profit organisation with collaborators from more than 130 countries working together to produce credible, accessible health information that is free from commercial sponsorship and other conflicts of interest.
To keep in touch and find out about our events, please join the Evidence Synthesis Ireland/Cochrane Ireland newsletter by clicking here
• To build knowledge and awareness in evidence synthesis amongst the public, health care institutions and policymakers, clinicians and researchers
• To build our capacity to produce evidence syntheses across the Island of Ireland
• To increase the capability of individuals, organisations and institutions to undertake Cochrane reviews from question formulation to evidence synthesis to guideline development and implementation into evidence-based practice and policy
• To promote the conduct of high quality evidence synthesis methodology research.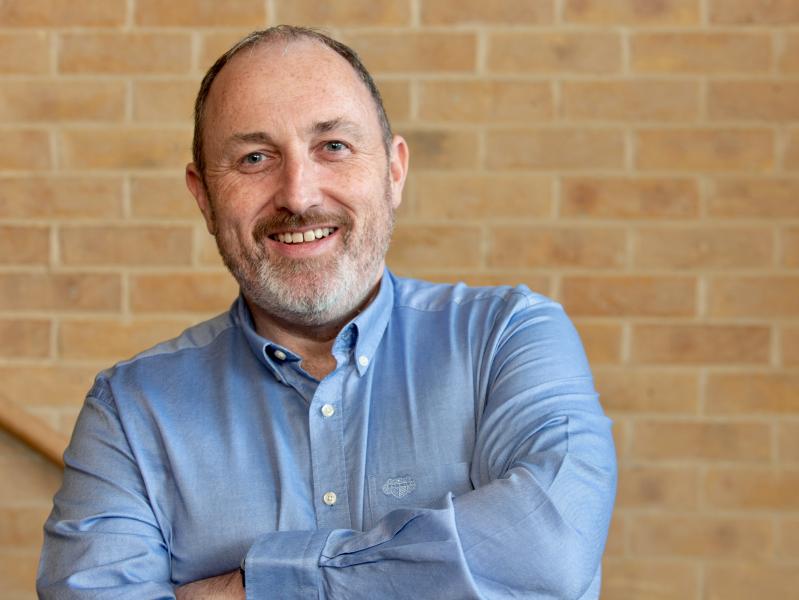 Declan is the Director of Evidence Synthesis Ireland and Director of Cochrane Ireland. He holds the Chair in Midwifery and is Deputy Dean of the College of Medicine, Nursing and Health Sciences at NUI Galway. He is also Scientific Director of the HRB-Trials Methodology Research Network, and Principal Investigator with the INFANT - Irish Centre for Fetal and Neonatal Translational Research.

Declan trained as a nurse and a midwife, meandered (with the help of opportunity, interest and luck) his way into trial methodology and evidence synthesis and his work now focusses on a blend across midwifery (and broader maternity care), randomised trials and how they are done and synthesising evidence.

Declan's clinical areas of interest lie in maternity care with a particular focus on interest in the implementation and evaluation of models of maternity care and on methods of fetal monitoring. Declan's methodological areas of expertise are randomised trials, systematic reviews and meta-analyses and much of his career has focussed on building capacity in this area. He has published over 150 papers (h-index 33 Scopus, Jan 2019) including numerous Cochrane systematic reviews. He has led a number of clinical trials recruiting from 100 to over 3000 participants and serves on a number of Trial Steering Committees including those in pregnancy (e.g., EMERGE, HOLDS, PARROT) and Data Monitoring Boards (e.g., CORD, KEEP-WELL).  He is editor with the Cochrane Pregnancy and Childbirth Group and has authored dozens of systematic reviews. Declan has been awarded over €7 million in research funding as PI or co-PI and more than €8.0 million as co-applicant.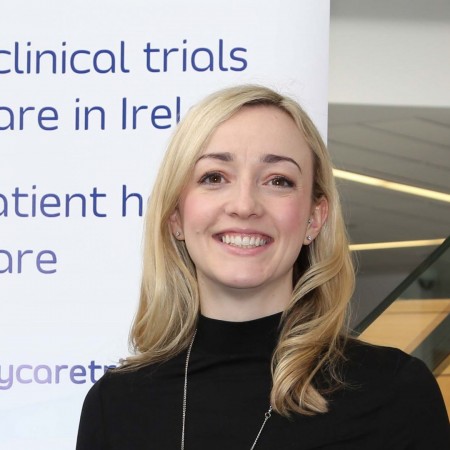 Programme Manager of Evidence Synthesis Ireland & Cochrane Ireland
As Programme Manager for Evidence Synthesis Ireland (ESI), Dr Nikita Burke is responsible for developing a world-class evidence synthesis centre at NUI Galway, which includes Cochrane Ireland. Along with the Executive Committee, Nikita is responsible for establishing, co-ordinating, managing and delivering activities for ESI, as well as developing new strategies for its future. She is also responsible for delivering on primary evidence synthesis methodology research projects including; applying for funding, conducting studies with international research teams and reporting and disseminating project findings.
Prior to joining ESI, Nikita was the Development Manager for the HRB Primary Care Clinical Trials Network Ireland where she co-ordinated network activities and dissemination, built relationships with partners, and facilitated public and patient involvement in research. Nikita worked for a decade in preclinical research (Physiology, Pharmacology), with a focus on the role of the immune system in depression and chronic pain. She completed her PhD in Neuroscience at NUI Galway, during which she was a visiting researcher at the Universidad Complutense Madrid. She carried out postdoctoral research at the Hotchkiss Brain Institute, University of Calgary (Canada), examining the long-term consequences of pain and stress in early life. Nikita brings extensive experience in research, project management and public engagement.

Senior Administrator for Evidence Synthesis Ireland 
Sheena Con
n
olly MSc, H.Dip, B. Comm
Sheena Connolly is the Senior Administrator for Evidence Synthesis Ireland (ESI). Her role includes providing administrative support for the Director and Programme Manager in delivering the activities of ESI. Sheena is the main point of contact for stakeholders engaging with ESI. Sheena is a graduate of the Masters of Science (Marketing Practice) at NUI Galway and brings years of administrative and marketing experience to the team. Prior to taking up the role in Evidence Synthesis Ireland, Sheena worked within NUI Galway and in the digital marketing industry.

Proudly supported by: