Workshop title:  
You say 'patient' and I say 'consumer'. Let's get on with the job! 
Outline of workshop:
Public and patient involvement (PPI), patient engagement, service user or client involvement – all terms used to describe the involvement of those who likely to impacted by the outcome of research in shaping the planning, conduct and dissemination of research. 
You may well be aware that Cochrane uses the term 'consumer' and Cochrane is committed to the meaningful involvement of healthcare consumers throughout the review production and dissemination cycle. There is a growing network of consumers involved in Cochrane and increased consumer involvement in the peer review process in particular. 
This workshop will explore:
• Where in the review cycle is consumer involvement currently happening? 
• What does best practice consumer involvement entail? 
• What support is needed to improve our involvement practices and what supports are already available? 
Target audience: patient & public involvement (PPI) contributors/patients/consumers, Cochrane authors, Cochrane editorial teams/Managing editors, Cochrane Central Executive Team, Cochrane Centre staff 
Date and time:
Tuesday 21st April, 14:30-16:00
Workshop facilitators:
Richard Morley & Edel Murphy 
---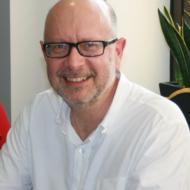 Richard Morley has extensive experience of public engagement and partnership working in the voluntary, public and health sectors. He  has worked in public engagement at the UK University of York's Health Sciences Department and was an Adviser for the James Lind Alliance, supporting partnerships to identify future research priorities. Richard is the Consumer Engagement Officer for Cochrane. He works with the Cochrane community, and with external partners, to support engagement with healthcare consumers who use evidence in their healthcare decision making, and the growing number across the globe who help to co-produce Cochrane evidence.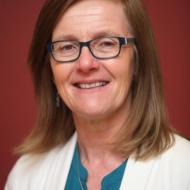 Edel Murphy is the PPI Ignite @ NUI Galway programme manager. Funded by the Health Research Board, PPI Ignite @ NUI Galway aims to bring about a culture change in health and social care research, so that all researchers automatically consider working with the public across the full research cycle. Edel works with researchers across the five colleges at NUI Galway and with the public to build PPI capacity among both constituencies, delivering education and training and providing support to help research groups establish and maintain partnerships with the public and patient organisations. She also contributes to the growth of PPI nationally, advising researchers and patient organisations on PPI approaches and challenges.

Edel's research interests lie in PPI methodologies, evaluation of the impact of PPI, dementia and palliative care, and systematic review methodologies. Edel is a Cochrane author and is a member of the teaching faculty of Evidence Synthesis Ireland, having previously delivered systematic review training with Cochrane Ireland.