Workshop title:  
Cochrane's Knowledge Translation in practice
Outline of workshop:
Cochrane defines Knowledge Translation (KT) as "the process of supporting the use of health evidence from our high quality, trusted Cochrane systematic reviews by those who need it to make health decisions."
Knowledge translation in Cochrane is about supporting the use of health evidence by global health decision-makers;
We should be aiming to keep the needs of our end-users at the heart of what we do;
Cochrane has a structured programme of training and capacity-building to foster the growth and integration of knowledge translation across the organization
This interactive workshop will explore and demonstrate how Cochrane Groups are encouraging the use of our healthcare products, the impact of our trusted, high-quality systematic review health evidence and how it is being used in practice.
The content of our workshop will feature case-studies from Cochrane's implementation that capture a whole range of activities aimed at trying to ensure:
Our evidence is relevant: prioritizing the reviews that are most needed and delivering them in a timely way;
Our evidence is accessible: Reviews (and subsequent products) are produced in languages and formats that can be understood and used; and,
How Cochrane Groups are working in partnership with audiences to facilitate the use of synthesized evidence.
Date and time:
Tuesday 21st April, 14:30-16:00
Workshop facilitators:
Jo Anthony, Karen Head and Katie Abbotts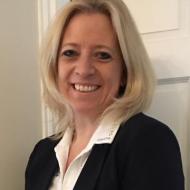 Jo Anthony leads the coordination, facilitation and support to Cochrane's organizational implementation of its Knowledge Translation (KT) Framework and Strategy, which seeks to maximize the dissemination, use and impact of Cochrane evidence. Jo has extensive experience as a professionally trained journalist, senior executive and communications specialist within media organizations in the UK. Her focus is to work with KT Advisors, Cochrane Groups, authors and editorial team to disseminate, build profile and increase the coverage and accessibility of Cochrane's evidence into practice across wide audiences. Her interests include developing and implementing dissemination plans, media campaigns and communications strategies that engage, inform and interest global and diverse audiences. Jo's academic qualifications include a Bachelor of Arts (Hons) and a Postgraduate Diploma in Broadcast Journalism, (NCTBJ), City University, London, UK.  She has more than 20 years' experience in print and broadcast journalism including senior leadership positions within the BBC, commercial radio, TV, and digital content production.
---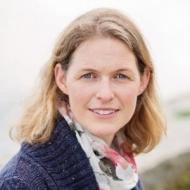 Karen Head is Cochrane's Knowledge Translation (KT) Project Manager. She is responsible for the co-ordination and project management of Cochrane's KT work, including developing and supporting the implementation of Cochrane's KT framework.  As part of the framework implementation Karen works with working group from across the KT community working groups and with all members of the KT Department to ensure that we identify and deliver project outputs which are important, useful and accessible for those who are doing KT in Cochrane.
---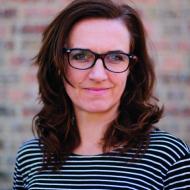 Katie Abbotts is Cochrane's External Communications and Media Officer. Katie's focus is to work with all Cochrane Groups, authors and editorial team to disseminate, build profile and increase the coverage and accessibility of Cochrane's evidence to wide audiences including the general public, health practitioners, partners and policy-makers. Katie is also responsible for managing Cochrane's press office facilitating communication between journalists and Cochrane authors, review groups, centres and the Central Executive Team. We run a 24/7 press office at Cochrane making connections with journalists, news outlets and health and science correspondents and editors across the world. Through a weekly Content and Dissemination meeting, in partnership with the EMD we plan which Cochrane Reviews will be supported with centrally resourced dissemination activity. Katie works closely with authors and Cochrane Review Groups on communications plans and works in partnership with author teams to create effective communications plans for Cochrane's high-profile reviews. Katie also prepares content for Cochrane websites such as featured reviews and author interviews.