Workshop title:  
Writing for the Public
Outline of workshop:
 This interactive workshop will examine how researchers can best  communicate the results of systematic reviews with a public audience. Participants will work in small-groups and complete a short piece of work during the workshop. 
In this workshop, participants will learn how to:
· Recognise essential elements and format of different article types.
· Construct a concise, convincing and clear message that is likely to engage a public audience.
· Tailor messages to a variety of audiences and different media channels.
· Tips on how to successfully interact with journalists.
· How to 'hook' the reader/listener/viewer.
Target Audience: Researchers interested in disseminating their findings to a public audience. Public and patient partners interested in helping improve how complex information is communicated. 
Date and time:
Tuesday 21st April, 12:00pm-13.30pm.
Workshop facilitator:
Dr Muiris Houston, Medical Journalist and Health Analyst, The Irish Times and Writer in Residence, Evidence Synthesis Ireland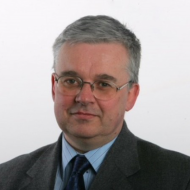 Dr Muiris Houston is an award-winning medical journalist, health analyst and editorial writer with The Irish Times. He also writes for the Medical Independent and the British Medical Journal. He is especially interested in the stories patients tell, which led him to complete a Masters in Medical Humanities at the University of Sydney, Australia. Muiris is Adjunct Professor of Medical Humanities at Trinity College Dublin; he also teaches a narrative medicine module to medical students at NUI Galway. He is writing his first book at present. A graduate of Trinity College Dublin medical school, Dr Houston is on the Medical Council specialist register for both occupational medicine and family practice.