Workshop title:  
Peer review of search strategies
Outline of workshop:
Background:
Search errors are commonplace in systematic reviews. Mistakes in database search strategies can inflate screening time, cause studies to be missed or even produce flawed reviews. The new edition of the Cochrane Handbook for Systematic Reviews of Interventions strongly recommends peer review of search strategies. However, there is no agreed process or timeline for introducing peer review of searches on a broader scale within Cochrane. This introductory workshop explores the process of structured search peer review, and offers participants the chance to use the Peer Review of Electronic Search Strategies (PRESS) assessment form in a practical session. 
Participants will:
● Learn about the history of initiatives to introduce peer review as a means of identifying search errors 
● Learn to recognise the six critical elements of a search strategy that are most likely to impact retrieval of relevant studies 
● Acquire knowledge of the PRESS Guidelines
● Gain hands-on experience of using the PRESS checklist and assessment form to peer review search strategies to address errors at the protocol stage of systematic review production
Description:
The workshop will begin with an overview and background to the peer review of search strategies, and the facilitators will discuss how confronting search errors is a vital quality assurance step in systematic review production. The PRESS checklist and assessment form will be introduced, and participants will use these tools to peer review a search strategy, with help from the facilitators. Time will be set aside at the end of the workshop for participants to discuss their experience of peer reviewing the search, how the PRESS checklist might be modified to integrate MECIR standards, and how peer review of search strategies could be implemented across Cochrane Networks.
Date and time:
Tuesday 21st April, 12:00pm-13.30pm.
Workshop facilitators:
Samantha Cox, Elizabeth Stovold & Liz Doney
---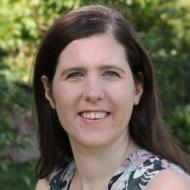 Samantha Cox is Information Specialist for Cochrane ENT, Co-convenor Cochrane Information Specialist (CIS) Executive and a member of the Cochrane Information Specialist Support Team. As a member of Cochrane's Musculoskeletal, Oral, Skin and Sensory Network (MOSS) she was involved in a pilot to test whether Cochrane's new network structure can help facilitate search peer review of Cochrane protocols. As a member of the CIS Executive she helped draft the Search Peer Review White paper and as part of her CIS Support Team role she is involved in developing training material to help support CISs to conduct search peer review.
---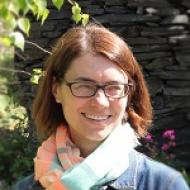 Elizabeth Stovold provides literature search services, advice and support to Cochrane Airways review author teams, including drafting the search methods section of protocols and reviews, designing search strategies, conducting searches and search updates, and provision of search results. Liz also maintains the Cochrane Airways register of trials in obstructive airways diseases. She has worked for Cochrane Airways since 2003 and her background is in library and information science.
---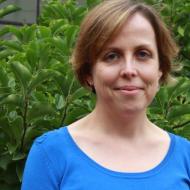 Liz Doney is the Business Manager & Information Specialist at Cochrane Skin, with more than 15 years' experience in the health information sector.  She joined Cochrane Skin in 2010.  Prior to this, Liz worked in primary care libraries, and for the National Institute for Health and Care Excellence.  She has recently returned from a one-year secondment working in University of Nottingham Libraries supporting the Faculty of Medicine & Health Sciences.  Liz has worked for the Cochrane CIS Support Team and been a member of the CIS Executive Committee.  Since 2016, Liz has acted as Business Manager for Cochrane Skin.