Workshop title:  
Common errors in statistics, reporting and interpretation
Outline of workshop:
Screening new reviews against key MECIR standards has been undertaken within Cochrane's Editorial and Methods Department (EMD) since September 2013. During the course of this work, it has become notable that many of the same errors frequently occur in the Data and Analysis section of the review. This can have a serious impact, as even the smallest statistical error can change the interpretation of the results. Examples of these common errors include data extraction errors, Unit of Analyses errors, and inappropriate methods of performing Subgroup Analyses.
The purpose of this workshop is to improve review authors and editor's awareness of these errors, thus helping them to identify, rectify, and ultimately avoid making these errors. The workshop will begin with a brief PowerPoint presentation, providing an overview of common errors. Following this, the attendees will work in small groups with the facilitators to identify errors in some real life examples, and discuss the best way to rectify the issues.
Date and time:
Tuesday 21st April, 12:00pm-13.30pm.
Workshop facilitators: 
Kerry Dawn, Theresa Moore and Nuala Livingstone. 
---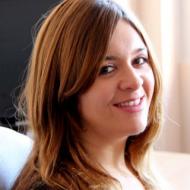 Kerry Dwan is methods support unit lead and statistical editor with the Cochrane Editorial and Methods Department (EMD). She graduated from the University of Liverpool in 2003 with a BSc (HONS) in Mathematics, an MSc in medical statistics from Lancaster University in 2005 and a PhD in outcome reporting bias in meta-analysis from the University of Liverpool in 2010. She worked as a research associate in the Department of Biostatistics at the University of Liverpool as a trial statistician and also with the Cochrane Cystic Fibrosis and Genetic Disorders group and The Liverpool Reviews and Implementation group before joining the EMD in 2015.
---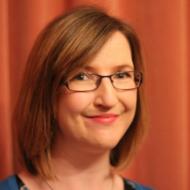 Nuala Livingstone is an Associate Editor supporting the Mental Health and Neuroscience Network, and the Musculoskeletal, Oral, Skin and Sensory Network. She joined the Cochrane Editorial and Methods Department in London in April 2015. After graduating from Queen's University Belfast in 2010 with a PhD in Psychology, Nuala worked as a Research Fellow in the School of Sociology, Social Policy and Social Work at Queen's University Belfast, focusing primarily on authoring and editing Systematic Reviews. During this time, she assisted in several Cochrane and NIHR Heath Technology Assessment reviews on topics including Autism, Child Mental Health, Child Maltreatment, Restorative Justice, and Down's Syndrome. Nuala has experience of intervention reviews, diagnostic test accuracy reviews, and network meta-analyses.
---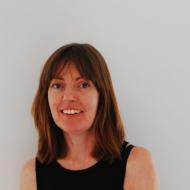 Theresa Moore is a Systematic Review Methodological Editor within the Methods Support Unit. She has worked as an academic systematic reviewer at the University of Bristol since 2009. Before this she had roles of Research Manager for the Cochrane Diagnostic Test Accuracy Group for two years and Managing Editor of the Cochrane Heart Group for six years. Theresa has extensive experience of carrying out and managing systematic reviews in a range of topics including prostate cancer, mental health, domestic violence and abuse, and reviews of public health interventions, such as changes to the built environment and preventing obesity in children. Her systematic reviews have covered a range of methods; including reviews of interventions with both RCTs and non-randomised studies, systematic reviews of the effects of exposure and systematic reviews of qualitative research. She has extensive experience of managing the review process. She studied for her Master's degree in parasitic plant biology at the University of Bristol, and undergraduate degree in Applied biology at Brunel University of West London. Theresa is part of the Bristol Appraisal and Review of Research (BARR) Group headed by Professor Julian Higgins.