12th ANNUAL COCHRANE IRELAND CONFERENCE
COCHRANE AND CHALLENGES TO EVIDENCE BASED HEALTHCARE
Friday 26th May, 2017 9:00 am – 5:00 pm | Aras Moyola, NUI Galway
CLICK HERE TO REGISTER
General Admission: €40 (tea/coffee/lunch provided)/Student: €20/Patient rep./Member of the public: Free
Sharing Health Evidence You Can Trust
Cochrane is a global independent network of health practitioners, researchers, patient advocates and others, responding to the challenge of making the vast amounts of evidence generated through research useful for informing decisions about health. We are a not-for-profit organisation with collaborators from 120 countries working together to produce credible, accessible health information that is free from commercial sponsorship and other conflicts of interest.
Cochrane Ireland aims to promote the use of Cochrane evidence across the island of Ireland and to support engagement with Cochrane at all levels. This initiative is being led by Dónal O'Mathúna, PhD, appointed as Convenor of Cochrane Ireland in 2014. This post is funded jointly by the Health Research Board in the Republic of Ireland and the HSC Research & Development Division, Public Health Agency in Northern Ireland.
This one-day event will showcase just some of the best that Cochrane Ireland has to offer, including poster sessions of ongoing work and also international experts sharing their experiences in this area. Details on parking at NUI Galway can be found here and a map to Aras Moyla can be found here. 

SCHEDULE: 12th ANNUAL COCHRANE IRELAND CONFERENCE
Friday 26th May, 2017 9:00 am – 5:00 pm | Aras Moyola, NUI Galway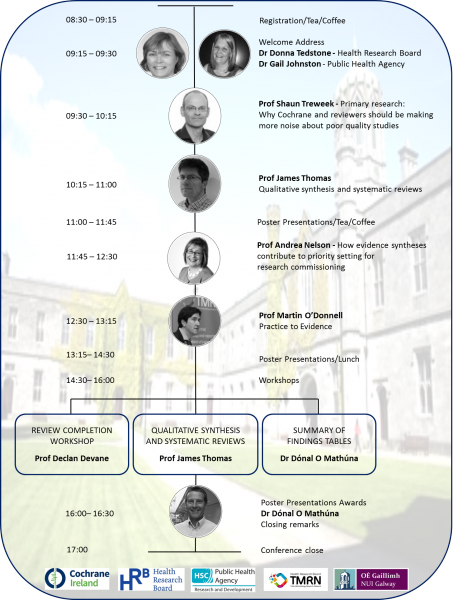 SPEAKER BIOGRAPHIES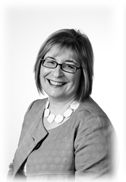 Professor Andrea Nelson
Professor Andrea Nelson, PhD RGN, Head of the School of Healthcare, Deputy Dean of the Faculty of Medicine and Health, and Professor of Wound Healing at the University of Leeds. Andrea is a Nurse with a PhD in Bioengineering, and a lifelong interest in wounds. She has been Head of the School of Healthcare since 2011 where she also leads a programme of research into the prevention and management of chronic wounds. In collaboration with colleagues in practice and across the University she conducts research in the assessment of risk, prevention, diagnosis, management, and experience of chronic wounds and their complications. The research has been used to develop clinical practice guidelines and Clinical Evidence summaries so that care providers and commissioners are able to make clinical and purchasing decisions based on reliable evidence. She is an active Cochrane Editor and Author, and is proud to be a Trustee of the Tissue Viability Society. Previous contributions include membership of the HTA Commissioning Board, Chair of the RCN Research Society Scientific Committee, Deputy Chair of the HTA External Devices and Physical Therapies Panel, and Associate editor of Evidence Based Nursing. She gave up running after completing the Loch Ness marathon and now sings in her spare time.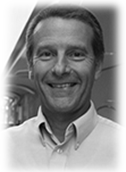 Dr Dónal O' Mathúna
Dónal has two main areas of research interest: ethics and evidence-based practice. The latter has led to his involvement in the Cochrane Collaboration and systematic reviews, particularly of complementary therapies and herbal remedies. Dónal's research in ethics has focused on issues of personhood, human dignity and moral reasoning. He is interested in their interplay with biotechnology, especially nanotechnology and stem cell research. Another general research interest is Disaster Bioethics: the ethical issues that arise for healthcare practitioners and researchers during disasters. The role of emotions in ethics is another research interest, especially in moral perception and how narratives help engage people with ethics. Dónal is involved in projects examining the role of various types of narrative (novels, film, song lyrics, etc.) in ethics education. He is also interested in how religious belief influences ethics and the role of spirituality in health and healing. BSc (Pharmacy) Trinity College Dublin, 1982PhD (Medicinal Chemistry/Pharmacognosy) The Ohio State University, USA, 1988MA (Bioethics) Ashland Theology School, USA, 1994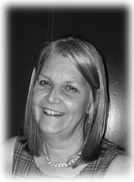 Dr Gail Johnston
Gail undertook a degree in Social Science at Edinburgh University before going on to train as a nurse and district nurse. She subsequently worked as a research sister and fellow in Ninewells Medical School, Dundee, on a variety of health service research projects. She completed her PhD there in 1997 looking at the assessment of psychosocial and spiritual needs of patients with advanced cancer. She moved to Belfast in 1998 and for 9 years worked as a Macmillan Lecturer, initially in the Dept of General Practice at Queens University and latterly in the Macmillan Education Unit, Belfast. Since 2009, she has worked as a programme manager in the HSC R&D Division of the Public Health Agency with a special responsibility for Cochrane.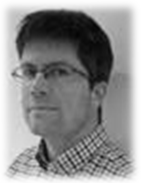 Professor James Thomas
James is Professor of Social Research & Policy at the EPPI-Centre, UCL London. His research is centred on improving policy and decision-making through the use of research. He has written extensively on research synthesis, including meta-analysis and methods for combining qualitative and quantitative research in mixed method reviews; and also designed EPPI-Reviewer, software which manages data through all stages of a systematic review, which incorporates machine learning / AI. He is a co-convenor of the Cochrane Qualitative and Implementation Methods Group and co-lead of the Cochrane Project Transform which is implementing novel technologies and processes to improve the efficiency of systematic reviews.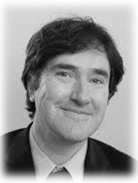 Professor Martin O'Donnell
Martin is the Professor of Translational Medicine at NUI Galway and Interim Director of the HRB-Clinical Research Facility Galway. A graduate of University College Cork, he trained in Geriatric and Stroke medicine in Ireland, McMaster University (Canada) and Stanford University (US). He holds a PhD from the Department of Clinical Epidemiology and Biostatistics, McMaster University. He is Director of the MSc in Clinical Research at NUIG, being run in collaboration with McMaster University and a member of the Executive Committee of the HRB-Trials Methodology Research Network.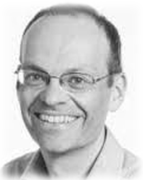 Professor Shaun Treweek
Shaun is a professor and joined the Unit in 2013 via a meandering path to health services research. He trained as a physicist and then did a bioengineering PhD involving lasers, blood and bits of skin. Then came health informatics, amputee rehabilitation and a move to Oslo, followed by eight years at the University of Dundee and for the last three years there was Assistant Director of the Tayside Clinical Trials Unit. He is working on initiatives to improve the efficiency of trials, particularly Trial Forge (http://www.trialforge.org) and is active in pragmatic trial design, the design and pre-trial testing of complex interventions and interventions to improve recruitment to trials. Finally, research evidence is only useful if people can understand it and through the DECIDE project, Shaun is trying to improve the way research is presented in guidelines intended for anyone interested in making an informed healthcare choice.