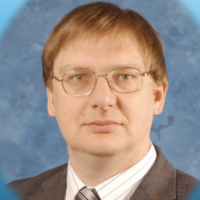 Thursday May 20th at 1pm (Irish Standard Time, UTC+1)
Dr Andrew Booth, Reader at the School of Health and Related Research (ScHARR), University of Sheffield, has been a systematic review methodologist for over 25 years. He specializes in qualitative, mixed methods, realist and rapid reviews. Andrew has conducted published international QES in maternal care topics such as postnatal depression and attitudes to facility-based delivery. Andrew is a co-developer of Best Fit Framework Synthesis, one of the widely used methods of qualitative evidence synthesis. He is a technical consultant to the WHO Health Evidence Network evidence reviews. Andrew has been a co-convenor of the Cochrane Qualitative and Implementation Methods Group (CQIMG) for over fifteen years and is a member of the GRADE-CERQual core development team. He has co-authored the Cochrane Handbook chapter on Qualitative Evidence. Together with colleagues in ScHARR he has been running an annual course on qualitative synthesis for over a decade.
Thematic synthesis and Framework synthesis are the two most common and recommended methods of synthesis, featuring in guidance from both Campbell and Cochrane collaborations. Both derive familiarity from their origins as methods of analysis for primary research studies. Use of the two methods in synthesis extends for over a decade during which time the evidence synthesis community has built up a significant body of knowhow on when these methods work and when they don't work so well. Nevertheless, even experienced proponents of QES are known to confess to falling at the first hurdle in terms of deciding whether a field is well theorized or not. This session seeks to offer practical advice illustrated with plentiful examples. It will include advice on moving on to consider meta-ethnography if the data allow.
View the recording on: evidencesynthesisireland.ie/resources